Sun, 05 May 2002
untitled // at 23:59
Experimental cooking, a two-year-old's birthday party, dinner with friends.
While I sat around all morning feeling sorry for myself, Jo took over the kitchen, making mysterious smells and creating an interesting batch of Capsicum Dip/puree.
Young nephew Jack thoroughly enjoyed his second birthday party, making the most of all the attention he was receiving, not to mention the toys and cake.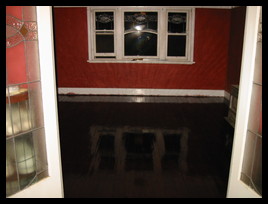 Then to unwind, a barbecue with MarkO and Leslie and a chance to go "Ooh" and "Aah" over their rejuvenated floor, now that they've completed the removal of the evil carpet and the restoration of the floorboards.
Photos for 2002-05-05 // at 00:00