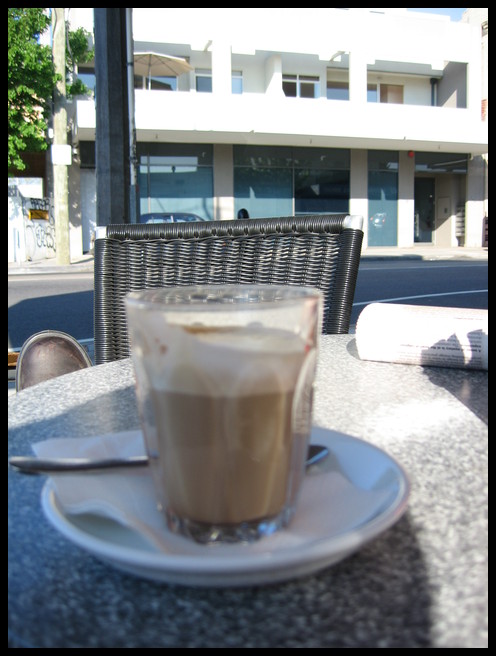 Late afternoon found me sitting in the sun at the corner of Poath road and Rosella streets in Murrumbeena, just up the road from where I first lived in Melbourne ten years ago. I should have bought a house here then, or even a flat, its become all trendy and gentrified now.
Two cafés with tables out on the footpath, the old video-game parlour closed and mysterious purple curtains over the windows. The TAB and post office gone now, a new suite of offices with apartments above just opened. The secondhand whitegoods shop is now a gourmet pizza place, the home-brew supplies a café. Only the big ugly blue-green warehouse still sitting alongside the railway, half-abandoned looking, at least it hides the ugly 1950's toilet-block architecture of Hughesdale station.
I wonder how the expansion of the railway to include a third line to Dandenong will fit? Which buildings will be bought and bulldozed? How will they squeeze it all through?