| | dst. (km) |
| --- | --- |
| Today | ??.? |
| Trip total | ??.? |
| Odometer | 2996.9 |
The intention had been to camp in the tents this evening, just out of Opotiki at a park on the beach, but the sight of ominimous black clouds induced Phil to book us into a motel for the night. I might have preferred the tent in the rain to the saggy old motel bed we ended up in, but Phil was determined to coddle his customers!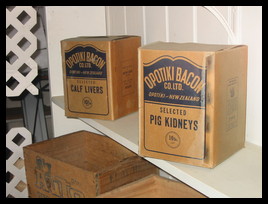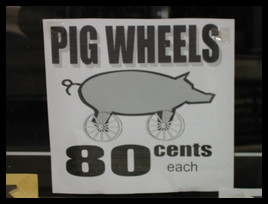 Opotiki is famous for its bacon and pig produce, everywhere we went in the town we seemed to be surrounded by names of pig products or of places that included pigs in their titles.
Where?
Maraehako Bay Opotiki