Day one of my enforced fitness regime, I don't mind cycling to work, but it seems different when I know that I have to cycle to work because I can't ride the motorbike.
Dark and gloomy as I left the building to ride home, the storm clouds grew thicker and closer as I rode along Gardiner's Creek. Too dark for sunglasses, the little midges were so thick I had to keep my eyes half shut. Around Bourke Road I new I wasn't going to get home dry and tried to guess which underpass to stop at. By Tooronga road the storm had hit, so I sat for fifteen minutes watching the rain hammer down, the lightning flash around and the creek rise.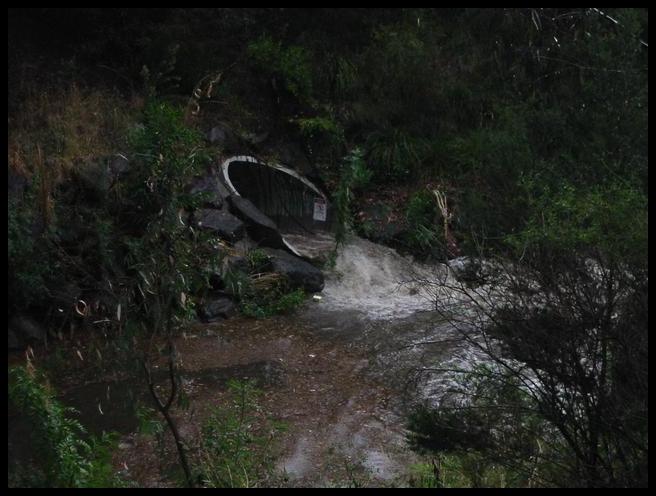 A bit dark, but it was amazing watching the creek rise and all the pine chips, plastic bottles and other rubbish come shooting out of the drains.