A very slow day. A little too much Pinot Noir last night, or maybe it was the Guinness or the champagne… In any case, neither of us felt inspired to do much today except lie on the couch and read the paper, or in my case, Graeme Fife's history of the Tour de France1. A fascinating mix of his personal ride and historical anecdotes.
"A Sunday Afternoon Drive in the Country," just the name seems to be enough to make me cringe, but we decided that we had to get out of the house for a while. First part was easy "to go," the second part, "where to go," was not so easy. We ended up driving out to Sylvan Reservoir and going for a walk in the forest. An annoying amount of beer cans and plastic bags littered around, together with the large proportion of 4WDs in the car park and the number of people taking their dogs into the nature park reminded me that this is rural Australia, or at least outer-urban Australia.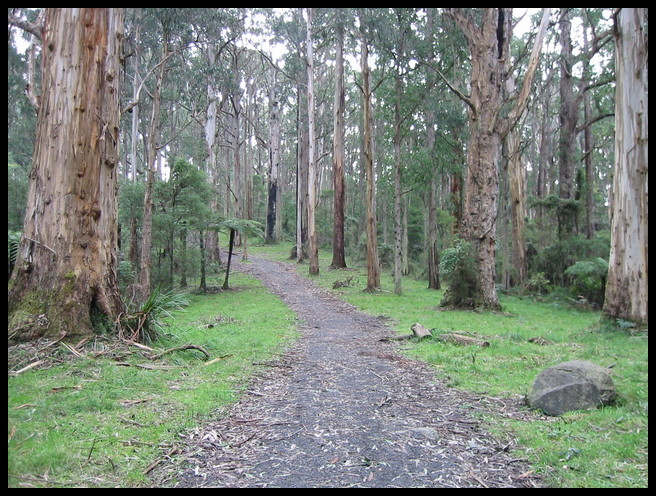 Leaving the dam, we detoured up through the forests to Olinda Falls, where very new walkways and lookouts seem to have been built to view the falls, a great idea to get away into the forests and the quiet. Driving home we headed back up into the Dandenongs, popping out at Olinda in the heart of tourist country, suddenly being confronted by milling hordes and traffic everywhere — quite an astounding contrast.
Footnotes