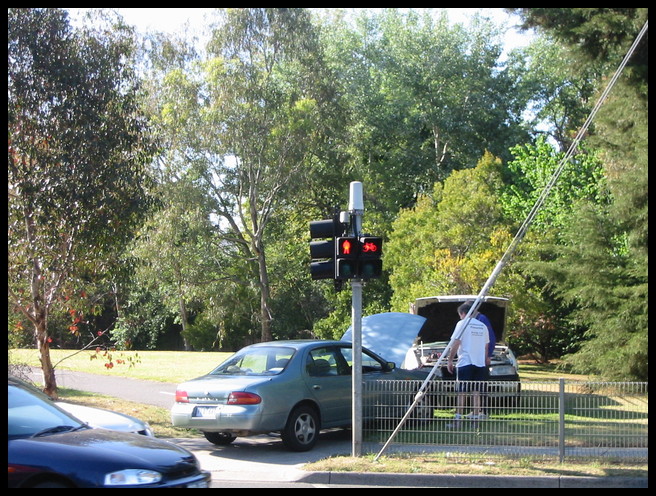 Flat battery? Need a mate to start your car? Where do you think you should park. No worries — park right across the middle of the bike path, she'll be right!
Just another of the myriad uses that bicycle paths seem to have in the public mind…
In case its not quite obvious what the content of the photo is, I was sitting at my least favorite set of lights waiting to cross Malvern road to continue up the bike track. The car on the opposite side has driven onto the bike track and parked, bonnet up, to jump start the broken down station wagon parked in the middle of the lawn.