I was going to go for a ride today, honest, I really was… Instead I slept in late, had a lazy breakfast, then the only exercise I got was walking down the hill to the shops and watching other people race about in a surf life-saver competition.
Probably should have gone for a ride though, I'm sure it would have been less exercise than keeping a four year-old nephew entertained! Late in the afternoon it was either go out for another walk down to the river, or go crazy as he bounced off the walls — we chose the walk! Down the hill, through the caravan park, drop rocks into the Erskine river, through the other caravan park, race along the board-walk as the rain started, then shelter under the swing bridge where fortuitously Jack's dad was fishing…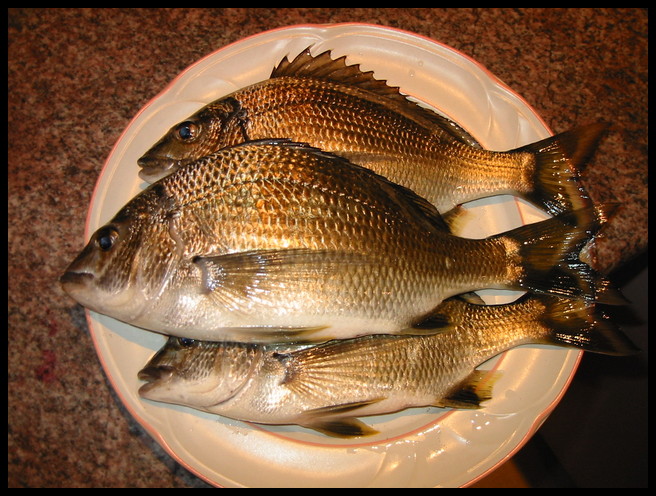 The tide was just starting to come in, the water at possibly the lowest I'd ever seen, I didn't think John had a chance of catching any fish, and left him to it for the walk back up the hill — again — to the house. An hour or so later in came John with an enormous grin and three fresh, twitching, bream, straight from the river!
What a shame dinner was already cooking!
Dinner, clean up, pack up, then out into the rain for the drive home — the afternoon's light drizzle had turned to constant storms sometime during the evening. Amazingly, somewhere between Lorne and Airey's Inlet we passed a touring cyclist on the Great Ocean Road — eight thirty at night, three hours past sunset, full panniers, howling wind and torrential rain — I sure hope he had somewhere warm and dry to stay for the night!