Time to make the most of the day, since this week I only got a one-day weekend. Clear skies, not a breath of wind all day, near perfect spring weather.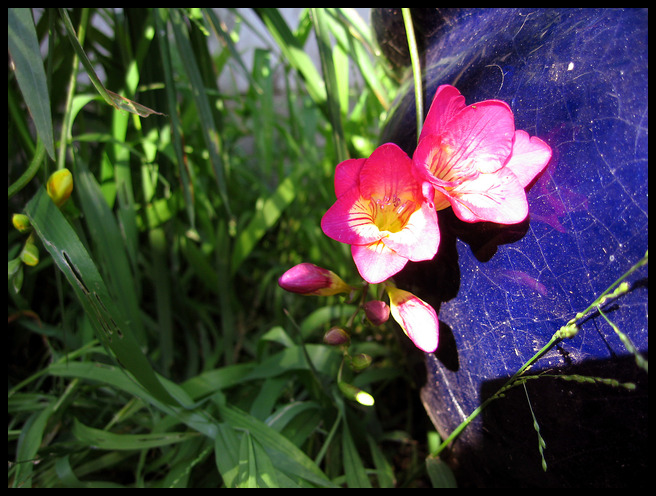 A bit of gardening, all enthused because we have a garden: first beans planted for the year, some wysteria seeds I took from mum and dad's old vine, ripped out the broccoli plants from the winter. Jo and I even managed to catch the eye of the old Greek lady who lives over the back fence as she was in her garden and said hello — that's two out of three neighbours we've spoken to, the third is unlikely — the gent in number ten seems too reclusive! We talked about the fruit and veges in her garden, she wanted to know where we're from. Admired her olive tree and she immediately offered us some fruit next season — I might have to help picking the higher ones!
Out for another orientation walk around the streets, and to be nosy and look at the enormous piles of rubbish that have been put out for tomorrow's hard-rubbish collection. Absolutely astounding; rolls of old carpet, mattresses, fridges, TVs, rotting fences, garden trimmings, but also dozens of old bicycles, bags of old clothes, jars, bottles, plant pots — half of it perfectly usable, but all going to be crushed and off to land-fill — and a stern warning on the council brochure that anyone seen scavenging would be prosecuted!
The house now smells of Jasmine and Fresias; the smell of jasmine always reminds me of living in Cameron street in Richmond — I think it was the only thing that grew above the concrete there — the second are one of the few things I can't kill off in the garden!
Today's photos
See the photos page.