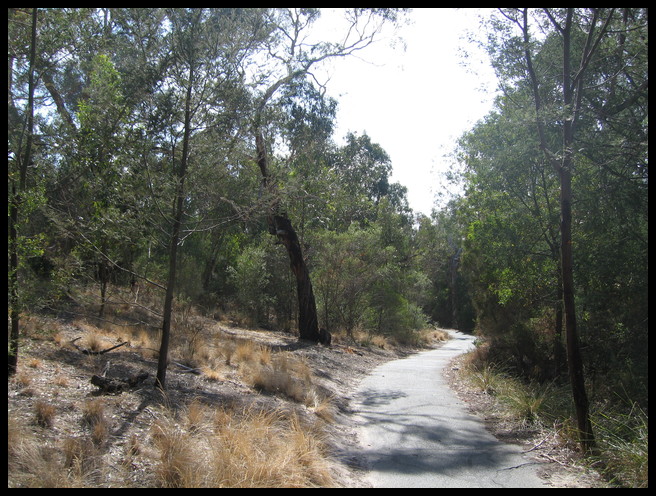 A bunch of Christmas cards to post and a parcel to collect, I know that its a 15kg case of wine so I hopped in the car and drove over to the post office in North Road to collect it before work…. There was a careful selection of route so that I didn't have to try and turn right across morning grumpy-traffic, but even so I was stuck for five minutes at less than a walking pace inching along North road towards Warrigal road.
I don't know where we got the square Christmas cards from, but they're not an Australia Post approved size. In the nasal whiny words of the unhappy woman serving: "They're too big, I'll have to charge you double." Wow, $0.90 to post a card, that's some markup for something 1mm to wide to fit through the slot in the guide!
"… and the parcel?" No, I can't have it. It doesn't matter that I've just posted ten cards with both my and Jo's names on the back of them, that I've got the card for the parcel, that I know what the parcel is and who its from, I'm not Jo and I CAN'T HAVE IT. No, I can't ring Jo up and get approval verbally either.
Thank you for your helpful smiling customer service, I guess I'll try to come back tomorrow with my name and Jo's name written into the official "sign it to my agent" box, the box that they have no chance of verifying!
Too much grumpiness, too much stupidity. I made my way home, got changed and went out for an enjoyable circuituous bike ride on the way too work.