Monash City Council rang up today to verify that the rubbish dumping report that I made to the EPA that the EPA then gave to the council was a report that I wished the council to hand to their local laws officers to actually do something about.
I have no idea why they make this so hard. The Red-Cross donation bins have a sign on them, the sign says to only place items in the bins and that anything outside the bins is dumped and should be reported to the EPA. I watched someone dump a boot-load of crap next to the bin. Ring the EPA to report it and they say it should go to the council!. The EPA then "help" by handing the report to the council. Then the council ring and see if you want the report acted on.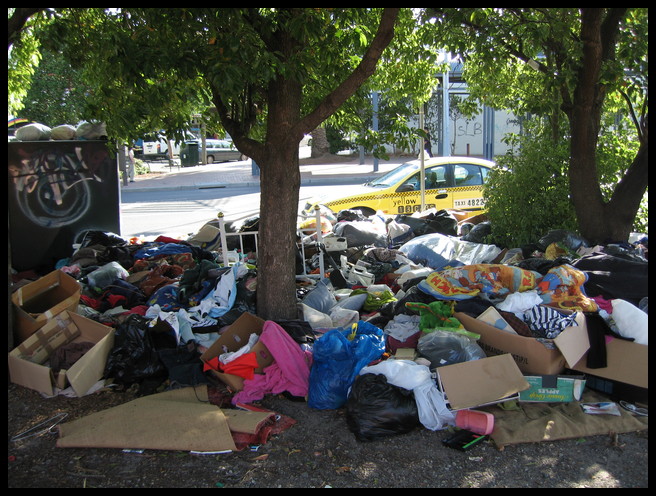 As an aside I also pointed out to Monash council that the signs that they put up all along the railway telling people to report dumped rubbish to the EPA all have the wrong phone number on them — a number that doesn't exist! Apparently this will be reported to the supervisor.
: I've now had a phone call from the local laws officer and have to make an appointment with him to make a statement so that they can take it to court! It just goes on getting harder and harder….