Three days of ridiculously hot weather have ended, three days in a row with a maximum temperature over 43 °C; 43 °C on , 44 °C on , then 45.1 °C on Friday. Records have been broken, together with some of Melbourne's infrastructure, tempers and a few too many lives.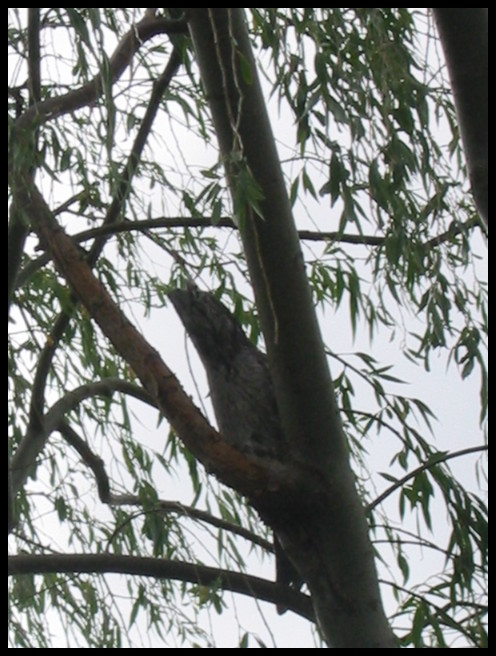 Walking around Oakleigh and Murrumbeena this afternoon the grass is brown and crisp and covered in leaves, every second tree has shed its leaves to conserve water — some of the eucalypts have shed branches too. Half a dozen dead ringtail possums were lying on the ground through the park, a dead Tawny frogmouth on the ground under its nest, parent bird a stock-still silhouette against the sky above. If it hadn't been for the dead fledgling we'd have walked past and never spotted it.
Back home the lemon tree has dropped all its lemons and strange burning smells came from my ADSL modem, the BigPond SpeedStream has always been a lousy performer in the heat, this week the wireless simply shutdown — amazingly it recovered after being switched off and allowed to cool down. Hopefully the scorched leaves and wilted plants will recover after they've been allowed to cool and rehydrate….