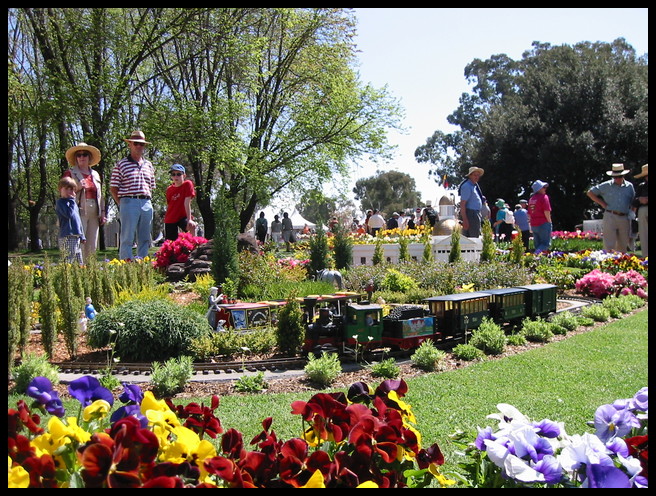 We made like tourists and got lost driving towards the Floriade in Canberra — followed the signs through the city, along Constitution avenue to the lake, off towards the east, down under Constitution avenue, then missed the car-park turnoff and ended up heading back towards the city! Ended up driving around and parking near the pool, where I tend to head automatically, since that's where the bike path would take me!
Floriade is the same as always, a great place to stroll around and gaze at the colours and the work that must have gone into it. Not such a great place to get anything to eat though! Ridiculous prices and lousy food, we walked back into town for a late lunch.
On the way out of Commonwealth Park I took pity on a poor Canberra Uni student who was conducting surveys and offered to answer his questions. We managed to find one question where none of the available multiple-choices were appropriate, and generally shot down all the others, since they whole survey seemed based on the premise that we had come to Canberra solely to see the Floriade.