Maybe, just maybe, the weather is warming up for the weekend… I'm getting really tired of wearing my winter cycling top in the middle of December!
Richmond: 144° 59' 45.3" -37° 49' 41.6"
Clayton: 145° 7' 35.1" -37° 55' 26.3"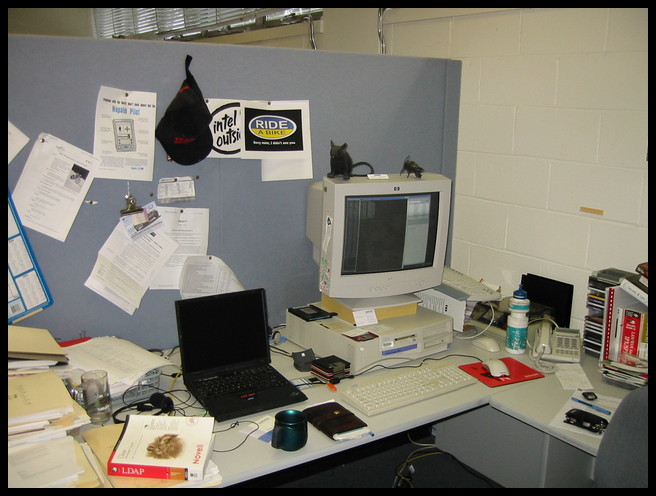 I'm bored, here's a picture of my desk at Monash. Currently visible are all the bits of junk that I work with each day. Inspired by — and submitted to — the collection at http://snapyourdesk.barkins.com/.