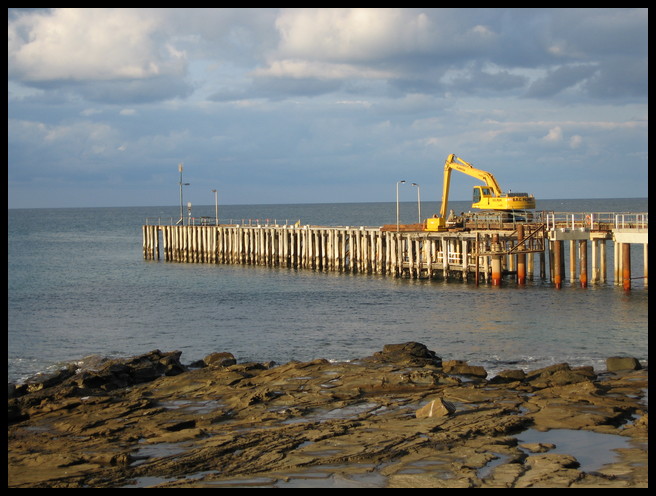 A surprisingly warm and sunny day — the fog and cold last night had me prepared for a weekend of sitting by the fire reading a few books! Warm and sunny and incredibly still. There were people out walking all over town, all over the beach, enjoying the sunshine while they could.
Looking back, it seems to be remarkably similar to a weekend down here — I even found another dead shark on the beach.
The Erskine river was the clearest I've ever seen, the bottom clearly visible at a depth of 1 metre, normally the water is stained a dark leaf-tanin brown. Almost edible-sized fish flicking about on the bottom, and sea-birds and herons all around. Two gannets circled around the bay as we walked out to the pier, it must be ages since I was last here, construction is well underway on the new pier, it hadn't even started the last time I was here, back in .
In the afternoon I'd intended to go for a bike ride; the weather was perfect, I'd brought my bicycle, I'd brought my cycling clothes, I'd brought my helmet and my gloves — but I'd left my cycling shoes at home!