Its amazing how much wildlife there is around the suburbs, hidden away in the trees and bushes — wildlife that only comes out at night, or when everything is quiet and all the people have gone away. This is the second time in a fortnight that I've seen an owl, or as I discovered once I uploaded the photo from my camera, two owls1!
At first I thought these were boobook owls, an identification that one semi-knowledgeable person confirmed. I was later told by another knowledgeable person that its a pair of Tawny frogmouths Either way, they're both types of owls!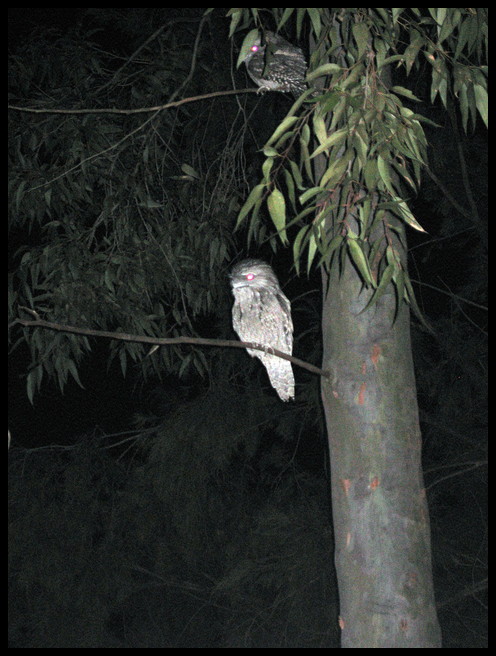 Footnotes
1 Update: Um, apparently not. Pardon my misplaced enthusiasm, the frogmouths are more closely related to the nightjar.