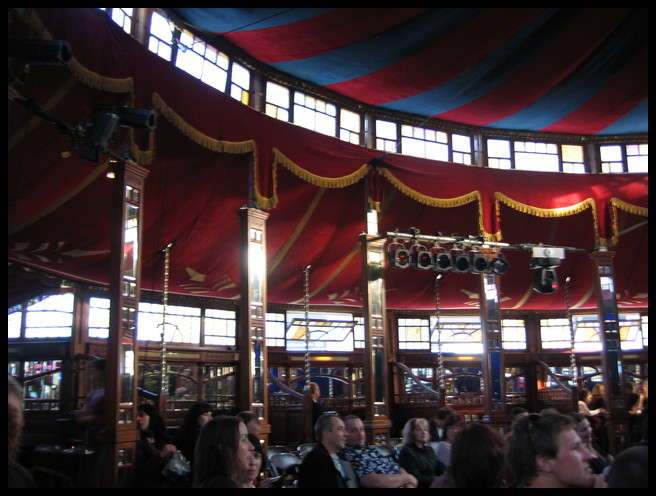 It felt odd driving back from Lorne to Melbourne in daylight — normally we don't leave until after dinner — today was not normal. An early evening CD launch for Phil Moriarty and the Paris Brests in the Spiegeltent. Phil, ex. of the Gadflys, has a voice and a style that I've loved for years, the new band played well. Mikelangelo of Mikelangelo and the Black Sea Gentlemen a guest appearance on guitar, clarinet and repartee.
Songs I knew, songs I remembered, songs I half-remembered, and songs in a distinctive style so even if I haven't heard them before I thought I had … not surprisingly, we left the CD launch with the new CD!
There's only one way to cap off a near-perfect Sunday and that was dinner at Silvio's. Piping hot pizza, excellent pizza, pizza on your table so quickly you start to wonder how it happens. Friendly staff and a glass or two of red wine and a good coffee. Simple, quick, perfect.