I guess being a Tritschler I tend to overlook the other half of my family tree, I know a little about mum's family, but not a lot of detail. Wonderful to read a little about Grandad Barker from Gina then: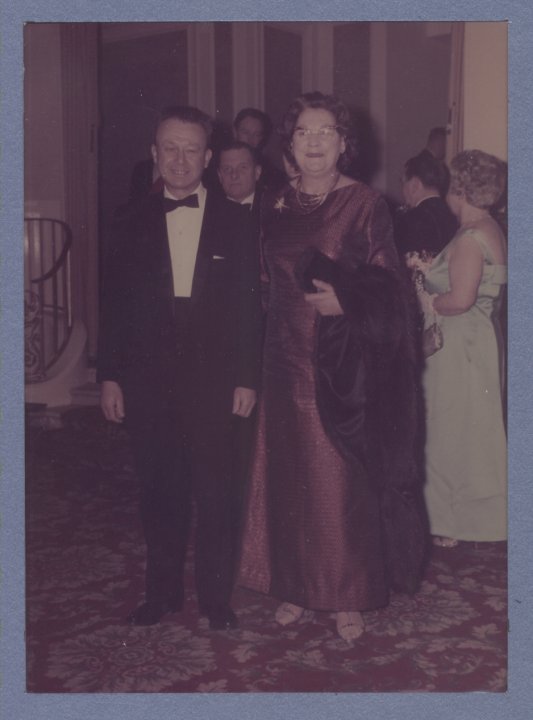 …My father died in 1987, my mother in 1980. So long ago. They were 'older' parents and I am the youngest and I envy people who still have their parents - take care of them, one day you will miss them as much as I miss mine. My Father was a wonderful man, Reginald Barker was his name and he started his working life as an engineer in a factory but played in his own band at weekends. Eventually the music took over and through huge talent and a series of leaps, he ended up a professional musician playing at The Royal Opera House, Covent Garden for 25 years. I wish I'd asked him more about his early life, do it now everyone, before it's too late.

He was born and lived in Leytonstone, East London and his father was an entertainer too. It was in the blood. Daddy also had a great bass singing voice and could play most instruments he picked up. He originally played the trumpet in his own band but mostly played timpani and percussion. We had a whole room at our house filled with his instruments. Huge kettle drums, tubular bells, a xylophone and glockenspiel, cymbals, all sorts. He had a wonderful bird whistle that you filled with water. You had to blow down it and it made a marvellous sounds. I loved it.

His nickname for me was Whizzer. Sadly he developed Parkinson's Disease in his later life and it robbed him of a happy retirement and the medication made him miserable and depressed. So unfair for a man who had so much talent. I could write much more about him, maybe another time. I still miss his raucous laughter and his deep resonant speaking voice.