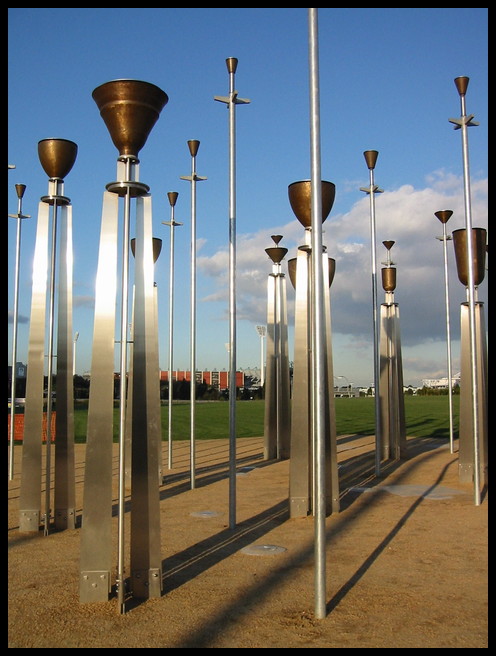 Birrarung Marr is a new park on the banks of the Yarra, "Melbourne's first new park in 100 years." Opened officially on Australia day in 2002. Nobody seems to know about it yet, maybe next summer when Federation Square is open people will come through there and down to the river.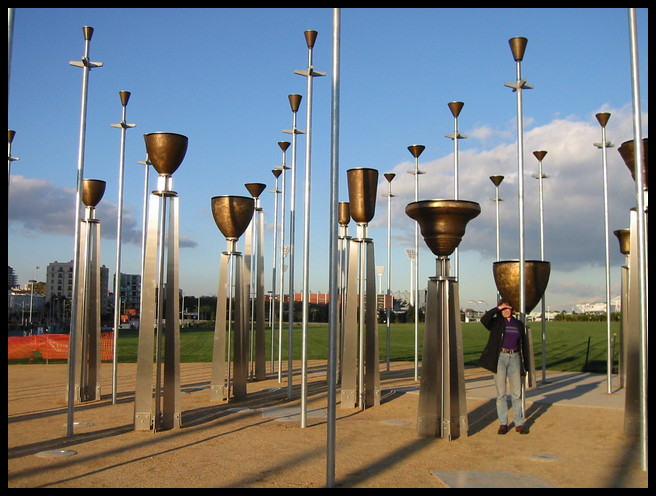 After months of talking about it, one , Jo and I walked along the river from Richmond and explored what there was to see. Most striking is the Federation Bells, but they're only played at 8 am and 5 pm, so we couldn't hear what they sound like.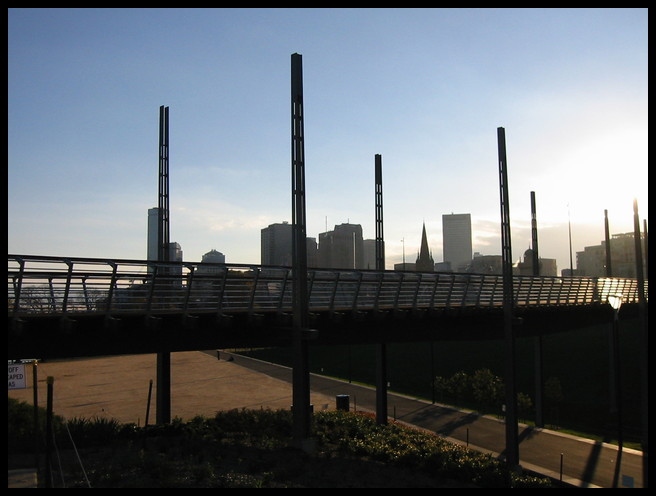 One final look at the city skyline from the park.