One of the bicycles I've owned over the years.
A tandem at last – No collection of bicycles is complete without at least one tandem.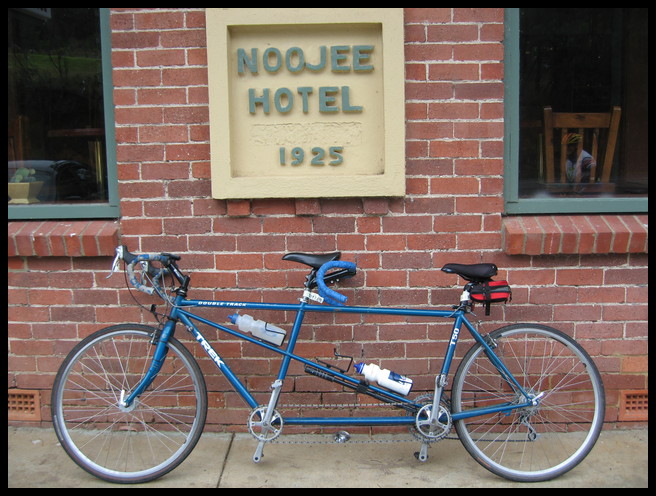 After several years of thought, and several months of searching, Jo and I finally bought ourselves a tandem. Second-hand, a trifle scratched and worn, but mechanically magnificent.
40 hole Shimano XT hubs
Velocity Dyad rims
Shimano Ultegra shifters
Shimano Deore DX 9-speed rear derailleur
Shimano 105 triple front derailleur
1750mm long, with the wheels removed, so very cumbersome to carry up and down the stairs or to put in the car! So far, so good, and it is lots of fun.
I'm sure it doesn't get used as much as it should, mostly due to the pain of taking it anywhere; major expeditions so far have been a nine-day Bicycle NSW tour and the minimal 80km version of the Audax Alpine classic.