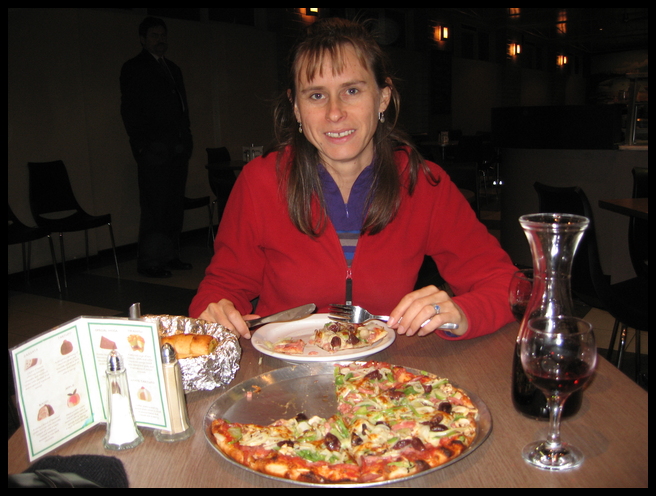 Dinner last night was a pizza in Silvio's, magnificent as always. The place seems so permanent, but so did so many other old favourites….
Driving up Bridge road there's a completely non-descript concrete tilt-slab two-storey building in amongst all the other non-descript concrete tilt-slab two-storey buildings. The only difference is that six years ago it was "the derelict green wooden building," then for four years it was "the empty building site with the to be completed soon sign on it." Trivial things, but all part of the removal of what was charming and the replacement with the bland and the concrete.
The old pubs, the old industrial buildings are bulldozed, bland concrete boxes for business and accomodation come in their place. People move in for the atmosphere and before they can turn around the atmosphere has been concreted over.
Mr Tandoor is gone, closed for a month or two then vanished. Saragossa is closed, the building still vacant and still full of furniture. Enri's seems to be closed — and for all those years I thought that I'd have to go there for a steak one day. Groove Train is going down hill since the boss no longer seems to to be present — the waitress' "do you want fries with that?" to my order of a calzone a catalyst in the realisation. Ugh! In near ten years I have never heard those words in a café around here.
The old pubs become wine bars, the old buildings are bulldozed. Little remains but memories.